Edward Sotomayor Jr.
"Eddie"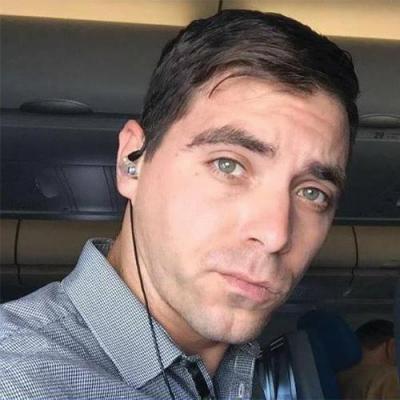 Date Of Birth:
November 04, 1981
Age:
34
Gender:
Male
Hometown:
Sarasota, Florida
Facebook Page
GoFundMe Page
Edward who was known as "Eddie" was born and raised in Sarasota, FL to Edward Sotomayor Sr. and Sandra Wade. He has a younger sister Kimberly (Jackson). As he traveled around the world, Eddie was the glue in so many ways connecting people near and far with his magnetic personality, captivating green eyes and sparkling smile. He enjoyed traveling around the world, meeting different people. He created bonds and friendships that lasted a lifetime. With each relationship, he created a link that was as unique as the individual. He had an instant charisma people wanted to be around. He was a lovely, positive soul who could sit with you calmly and quietly in a moment of stress and in the next moment lighten the mood with his silly antics. Eddie was loved. Family, work friends, and acquaintances all felt they were special in his presence He had a way of making the situation lighter, the day easier and the general mood just better. He was witty, charming, kind and always worked to leave things better than he found them. He lived his life exactly the way he wanted to, to the fullest and on his own terms. We all loved him deeply and more importantly accepted him for who he was. As a family, we are comforted by the out-pouring of unconditional love from each of the lives "our Eddie" touched. . We are comforted in knowing that he achieved many things he had always hoped for; a great job that afforded him the ability to travel around the world, family and friends who adored him and a caring, committed partner, Luis Rojas. The night Eddie was taken, his sister texted him at around 9:50 PM and told him she read about a phone app. that stored all your personal health information for emergencies. She told him she wanted him to fill it all out for her just in case. His response was, "It's been done." Tragically, that same night, we lost Eddie to an act of senseless violence. Eddie loved all of us, and we all loved him. No animosity, no judgment. He was ours and we were all his.

Source: https://stopthehate.hrc.org









In Memoriam.....